Downtown Raleigh – lots of choices for living from single family homes to high rises to historic homes. Downtown Raleigh is being re-urbanized, thanks to companies like Red Hat that decided their headquarters would be downtown.

Inside the Beltline, or ITB as locals call it, is the 440 'Beltline' circling around Raleigh. Plenty of more established neighborhoods only a few miles from Downtown Raleigh. Prices can vary from 100K to well over a million dollars depending on location and community.
Five Points, Raleigh – is a group of neighborhoods centered on the Five Points intersection of Glenwood Avenue, Whitaker Mill Rds and Fairview. They include the communities of Hayes Barton, Bloomsbury, Georgetown, Vanguard Park, and Roanoke Park.
North Hills – Exit at 440 and Six Forks head about a block north to arrive at North Hills shopping area. Terrific central location, easy commute to RTP, Airport and Crabtree Valley Mall. Midtown is in this area as well a few blocks north.

Brier Creek – Great location, almost midway between Raleigh and Durham, very close to the airport and RTP. Brier Creek Country club is a Toll Brother Community. There is alternative housing as well including apartments. Outdoor shopping at Brier Creek includes TJ Maxx, Home Goods, lots of restaurants, movie theaters and BJ's (like a CostCo).There are a lot more shops…great place to explore and near
Brier Creek Country Club – an Arnold Palmer Signature Course plus some beautiful homes built by Toll Brothers, they also have tennis courts and great pool and on site dining.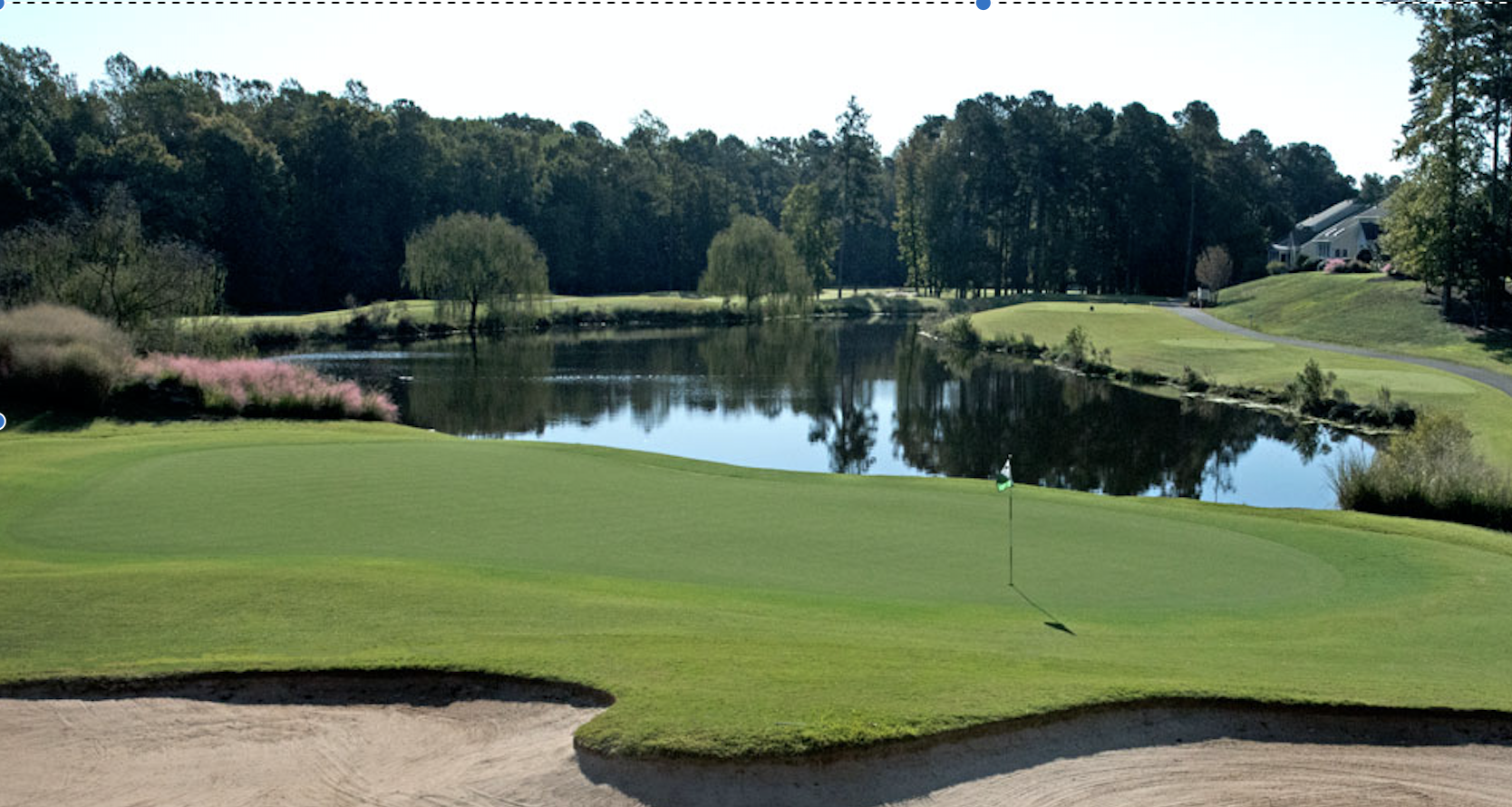 Downtown Cary– Cary is in the process of adding some sparkle back to the downtown area. The Town of Cary is spending approximately 12 million dollars in the downtown core,for example the new library. Some homes within minutes of the downtown area are still reasonably price. Most will need updating. However, my prediction, over the next ten years you are going to see the older 70's homes, torn down and new ones going up.

Downtown Apex- Downtown Apex is a street of historical homes and shops, charming is a word used to describe it. There have been a number of new home communities that have sprung up in the last fifteen years. Home prices average around $300 K and up. You can still buy a town home for under $300,000.Money Magazine named it the Best Place to Live in America in 2015!

Downtown Durham – The Bull City was deeply entrenched in the tobacco industry which is why there are so many warehouse spaces downtown. However, in the last ten years its been revitalized, historic homes being scooped up and updated and eclectic restaurants and artists have settled in. Durham has been called the 'Foodiest Town' by Southern Living Magazine. Watts, Tuscaloosa Lakewood, Hillandale and the Trinity Forest area are a few of the neighborhoods worth exploring.

Wake Forest – Downtown Wake Forest leans more on the historical side…however, lots of new home communities going up in the Wake Forest area. Nearby Falls Lake includes plenty of trails as well as 5 public beaches,camping sites and boat launch sites.
Homes priced from mid 100's to well over a million. There is something for everyone in this quickly expanding area.

Downtown Chapel Hill – UNC and Franklin Street attract people that to downtown Chapel Hill. Top Schools attract buyers to the area. Enchanting greenway trails wind their way through the CH and a mix of historic homes, contemporary, modern and new homes round it off. Beautiful place to call home. Keep an eye out for Chapel HIll's firetruck, painted UNC blue!