So many people are moving to this area. We call it the new 'California' because like sunny California, we get lots of days of sunshine, we have the mountains and an ocean that is warmer than the Pacific to swim in.
I have worked with so many clients who have moved here from other parts of the nation and the world and none have regretted the move. I think you will love it here. Not only is this area beautiful, lots of trees, lakes and things to do…..we are as I mentioned an easy drive to the mountains, to the ocean, approximately 5 -6 hours to Charleston, Savannah and Washington DC. This area includes an International airport with several non stop direct flights to the West Coast and overseas.
This area has about 12 small towns that make up the Triangle, (pull up a map to follow along) starting with the 'anchor' Raleigh, Cary, Morrisville, Apex, Holly Springs, Fuquay Varina, New Hill, Willow Springs, Pittsboro, then northwest to Durham Chapel Hill, Hillsboro, Carrboro,East to Knightdale, Southeast -Garner, Clayton, North Wake Forest,. If you drive from Wake Forest to Chapel Hill, then south along Jordan Lake back to Cary, you can literally go over 150 miles! How do I know that? I had out of town clients who werent sure where they wanted to land…so I spent the day driving, showing homes, driving showing homes…
Food, you will learn to love sweet tea, barbeque (two types of sauce and a friendly rivalry of that barbeque sauce in the Carolinas, Lexington style and Eastern)
Moving can be challenging, however in some ways, I think it's fun. (unless you are doing the moving and then you are rolling your eyes at me because its not fun…)This coming from the person who has moved from (ready?) Toronto to Los Angeles to San Francisco, back to Toronto, to Durham NC, then West Palm Beach and then back to North Carolina.
My tip, if you can afford to have the movers pack for you…Do It! In my opinion, its money well spent.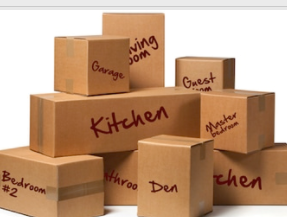 When you are moving kids, plants, dogs and other things (that didn't sell in your garage sale) ….have the movers pack. Its pricy, but depending on your time, SO worth it.
What to do here in this area. Well first, before making the move, my suggestion, visit and let's meet.
We can sit down and go over the map of the area to help you identify what areas will work for you (and your family) your commute and your lifestyle. If you are moving and want to buy a home, you need a job and I suggest you speak to a lender in advance, a local lender if possible to see if you qualify for a loan or need a longer history of working here to get that loan.
Then I encourage you, even if you are not ready, to do some exploring of the area, see a few homes and really get a better sense of what areas will work best for y'all (yes, once you move here, you have to start saying y'all) I am from Toronto, its better than saying 'you guys' lol.
There is so much available on line and here on my website. Do some reading….it will really help you make a better educated decision in where to purchase.
Call me, when you are ready to start!
Sharon Lewis, Fathom Realty 919.561 0411
Let's Get You Moving!(R)