Cary is growing so quickly and the downtown area has gone from a really quiet little downtown to a great place to meet friends, walk around, grab a meal or drink. In the past few years it's seen some really cool local businesses open up like several breweries, and bars, a boutique hotel, revitalized arts centre. So take a weeknight or weekend and get ready to eat while you explore. Here are a few suggestions for you.
FRESH. Local Ice Cream is located near The Cary Theatre and personally they serve an amazing cup or cone in a lot of great flavors which is why you generally see a line in front of their take out window, don't worry, they are fast serving though. in the heart of downtown Cary. Locally sourced milk by the way.
I love this place on Halloween, they decorate the exterior of the building with Zombies. Its been standing since 1946 and now shows some very cool independent films or retro. Also local music or comedy. Get on their mailing list to stay up on what they are offering.
I first discovered their coffee when I was at a real estate closing for my sellers, and the attorney served me a cup of Brew's coffee…..well…when we finished the closing, I took my clients over to Brew to celebrate with a cup of amazing coffee (and then we headed to the Mayton Inn for lunch.) Brew is craft coffee featuring options like pour overs or cortados or their classic drip coffee options. They get their beans from Southern roasters, sourced locally for the most part.

Named "Best New Brewery" by USA Today in 2017. You can sit outside….grab some food from whatever foodtruck they have there or bring your own. Beer is great, atmosphere super fun, bring your dog. Nextdoor is Pizzeria Faulisi, serving Neapolitan pizza -now who doesn't like Pizza, and this place makes an amazing one! Or pick up food from equally great Pro's Epicurean. Honestly, Downtown Cary doesn't lack for great places to eat.

Big Dom's Bagel Shop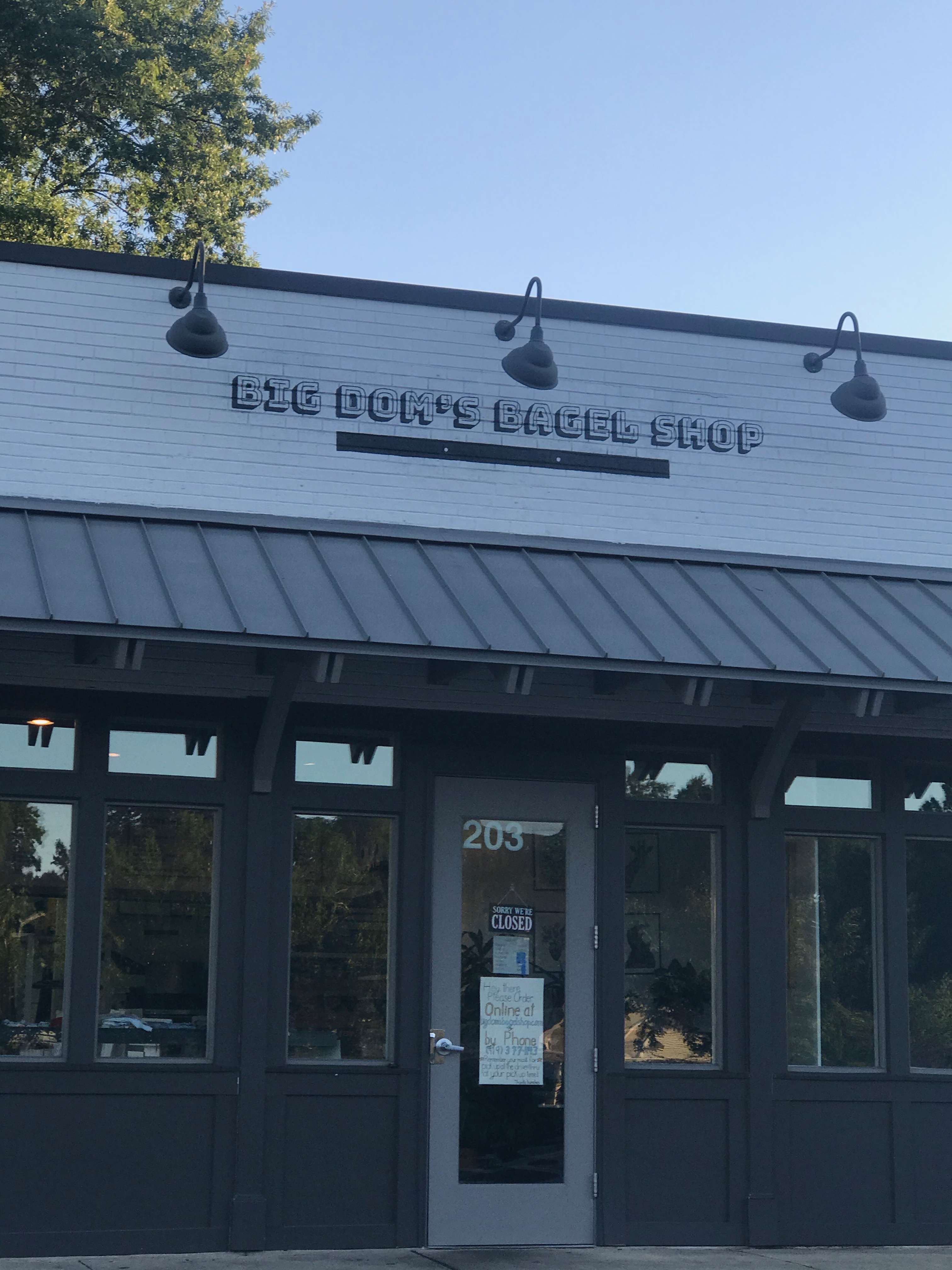 Tiny shop, with a drive up window- try to order the night before or in advance, their bagels are wonderful and they sell out. A good one to try is the everything bagel with PB and Banana. It tastes salty and sweet and even has a touch of garlic!

Its a boutique wine store and Thursdays are when they have their sampling. They bring in foodtrucks as well. You can get wines by the glass as well here and they have an outdoor patio.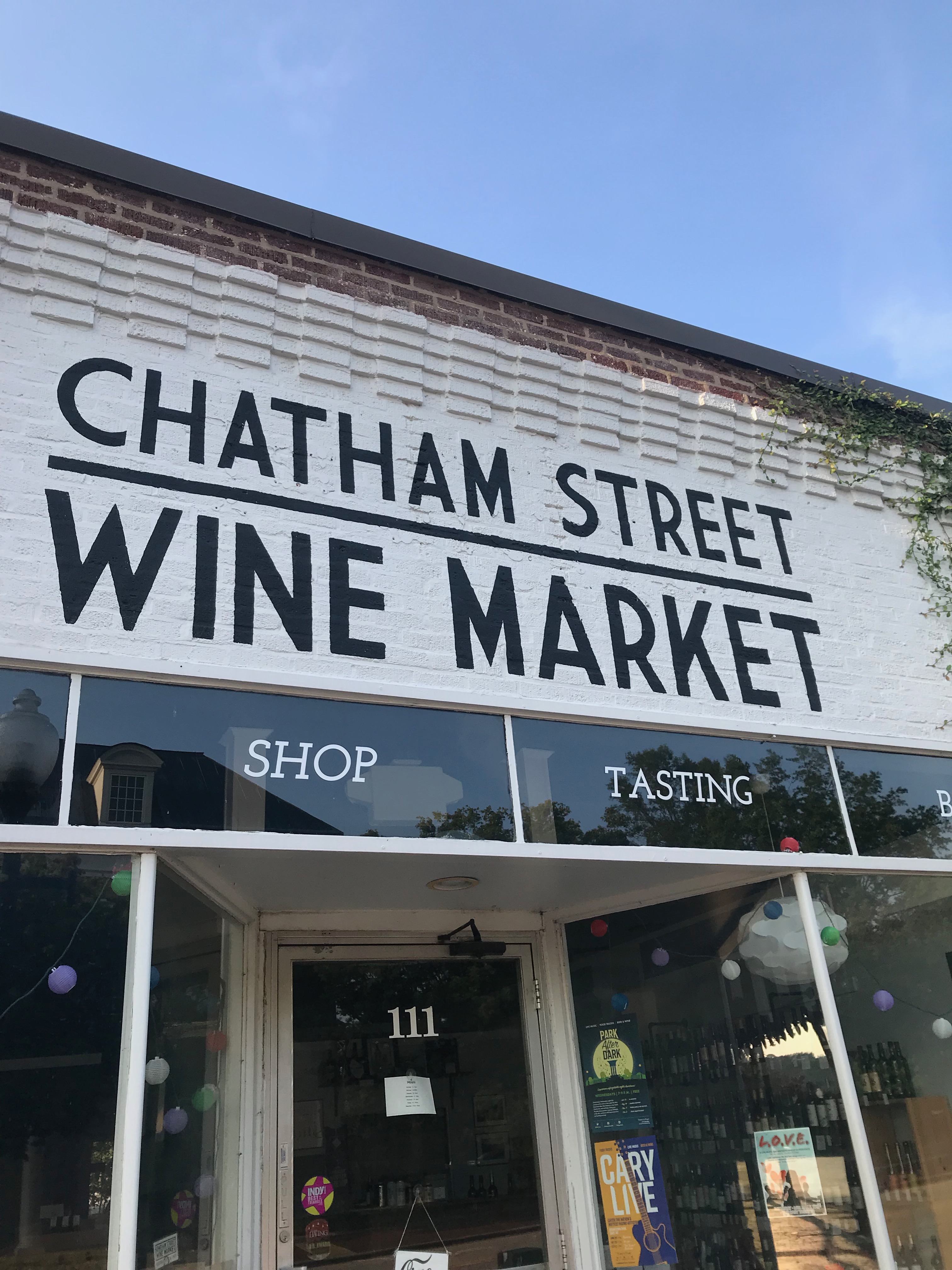 I know this place looks old, they built it to 'fit in' however the Mayton Inn is a relative newcomer to downtown Cary. Their main restaurant is called Verandah– very light and airy and the food is good. We enjoy eating there on Fridays ,outside on the patio where there is usually music. Take a walk through it next time you are downtown.

Another new bar opened in Cary a few years back. Located across from Fresh, Cary Theatre, they have an outdoor pati, where you can enjoy a Primm's Cup or try. a Whiskey Sour or more of their creative drinks.
I love walking this area, their gardens are full of plants and they have names on them so its a learning experience. They. have a great area full of herbs, same thing, all 'name tagged' You can get out of the heat, if its summer and learn a bit about Cary's history by visiting the Page-Walker Arts and History Center and the Cary Heritage Museum. By the way, its all housed in an housed in an 1868 railroad hotel listed on the National Register for Historic Places. Pharmacy Bottle + Beverage
Next to Cary Theatre, you can sit out or inside, and try. out their new beers while waiting for your show to start.
Seriously amazing bread.This is their second location, well actually third, they are also in Whole Foods off of Hwy55. Their first location is at the corner of Cary Parkway and High House. Perfect place to get a coffee, latte, cappuccino, sandwiches, salad and dessert and head out for a picnic. I would put the original location on your list of must see/must eat at, in Cary as well. This picture is from their original location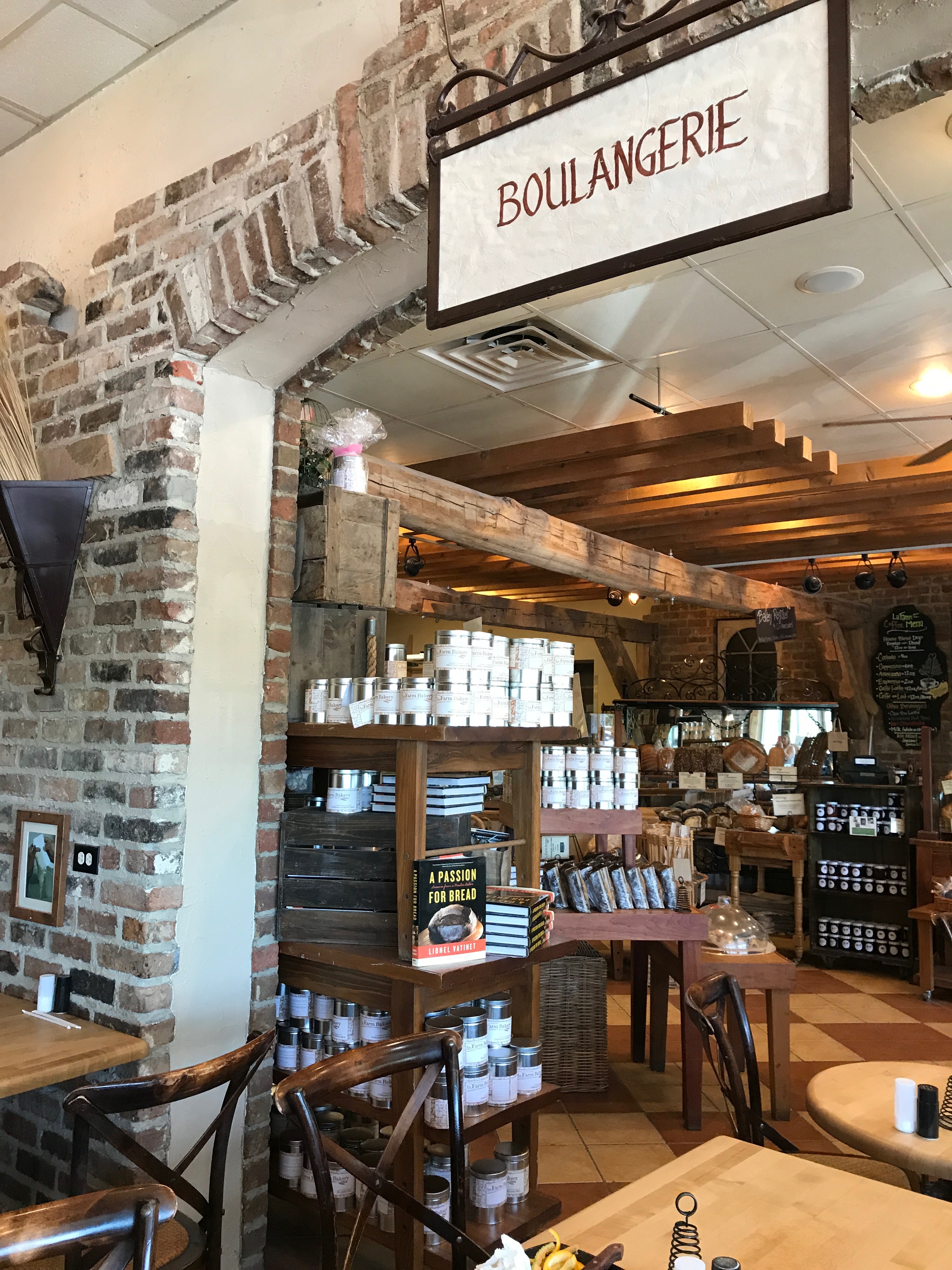 Ashworth Drugs
Has been here since 1957. And people rave about the hotdogs and milkshakes. Its a throwback for sure and not to be missed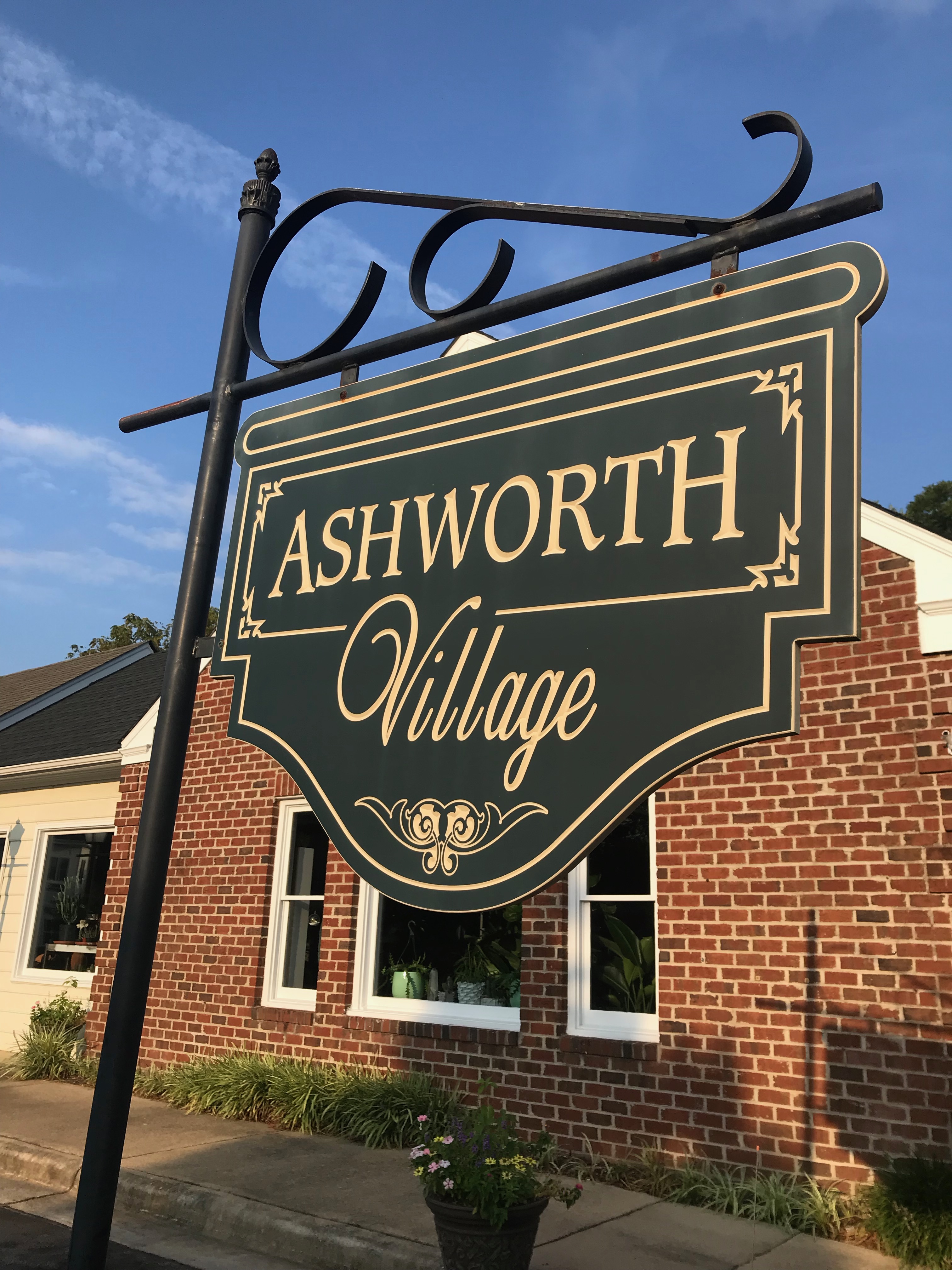 Ashworth Village is right beside the drug store and includes a bakery that is 'over the moon', lol, its name is Blue Moon Bakery. Remember that name when you are ordering a birthday cake. Ashworth Village also has some incredible stores, an art gallery,Academy Street Bistro.
I'm running out of room but didnt want to leave these 'stars' off my list
Cotton House Craft Brewers (beside the Mayton Inn)
Havana Grill
Postmaster bar and restaurant
When you are ready to buy or sell downtown, call me, I am a local expert and happy to meet you at any of these wonderful places to talk about your plans
~Sharon
Let's Get You Moving!
919.561.0411