There are some pretty amazing Ice cream shops in and around the Triangle…I am not talking, the chains like Dunkin or Dairy Queen etc, I mean the indies, who make some pretty incredible ice-cream. I've put together a list for you.
So grab your friends and family and head for some icy delights!
Leading the pack is actually a company that sells frozen Custard. Its so good, so decadent..and local
Goodberry's Frozen Custard
Raleigh's first location 2421 Spring Forest Rd
They have two locations in Cary
and are in Garner, Wake Forest and Durham
CARY
Andia's Homemade Ice Cream
10120 Green Level Church Rd
AliGator Snoballs & Homemade Ice Cream-several Triangle locations
FRESH. Local Ice Cream several Triangle locations
MILKLAB – you have to try their organic rolled ice cream
6418 Tryon Rd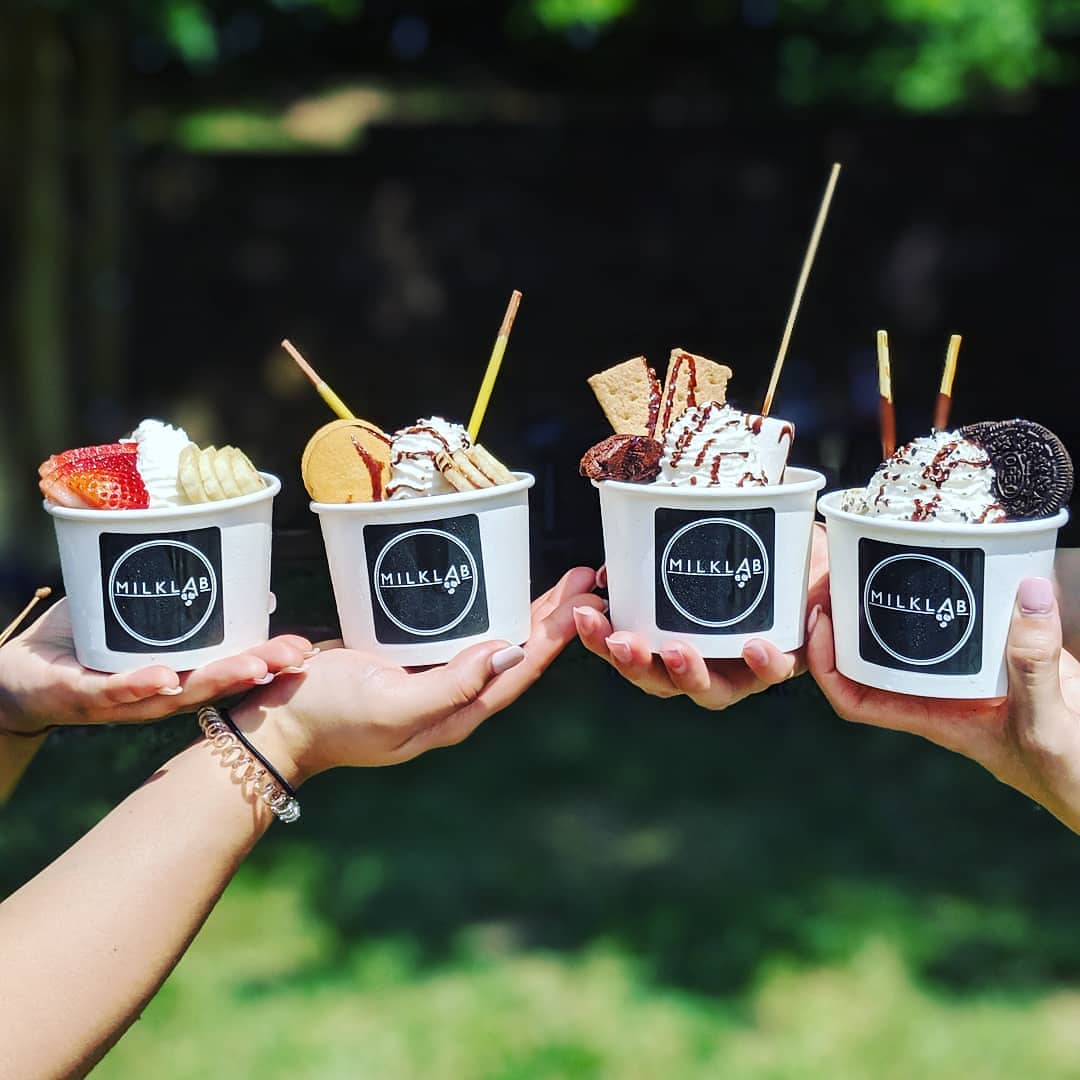 Vida Dulce -family owned,they make the most phenomenal looking ice-cream and popsicles. Check them out on Instagram or Facebook 836 East Chatham St- personal favorite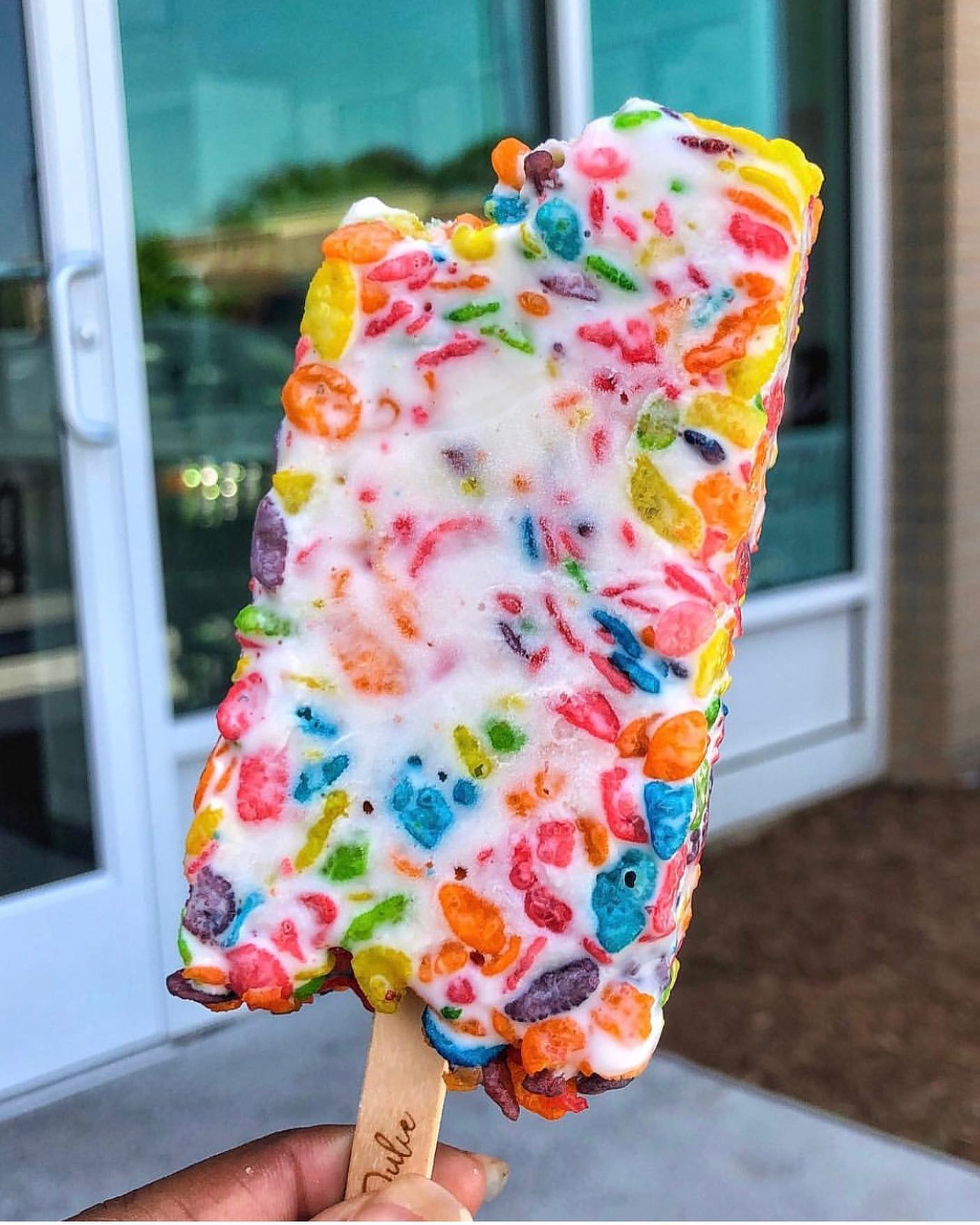 My Berry Frozen Yogurt Café
2460 Ten Ten Rd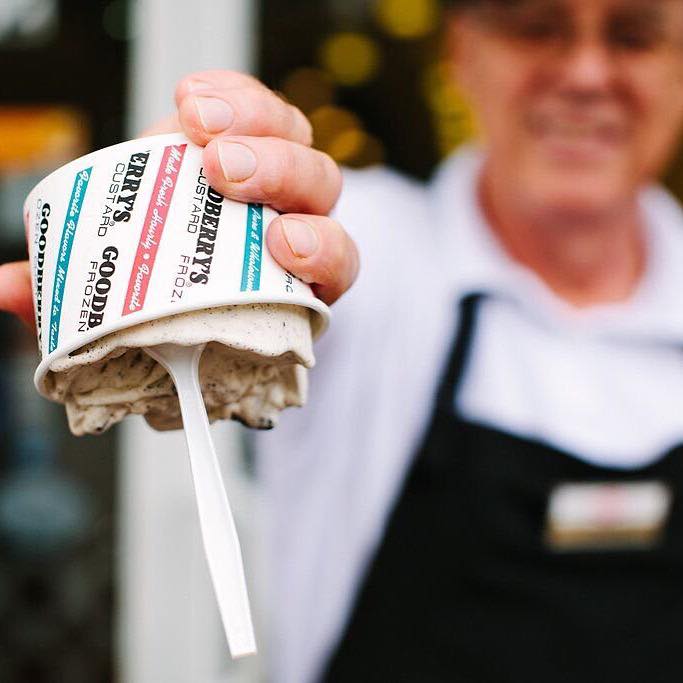 APEX
Brusters Ice Cream There is a North Raleigh Location too.
Pelicans SnoCones and over 100 flavors to choose from. 441 W Williams St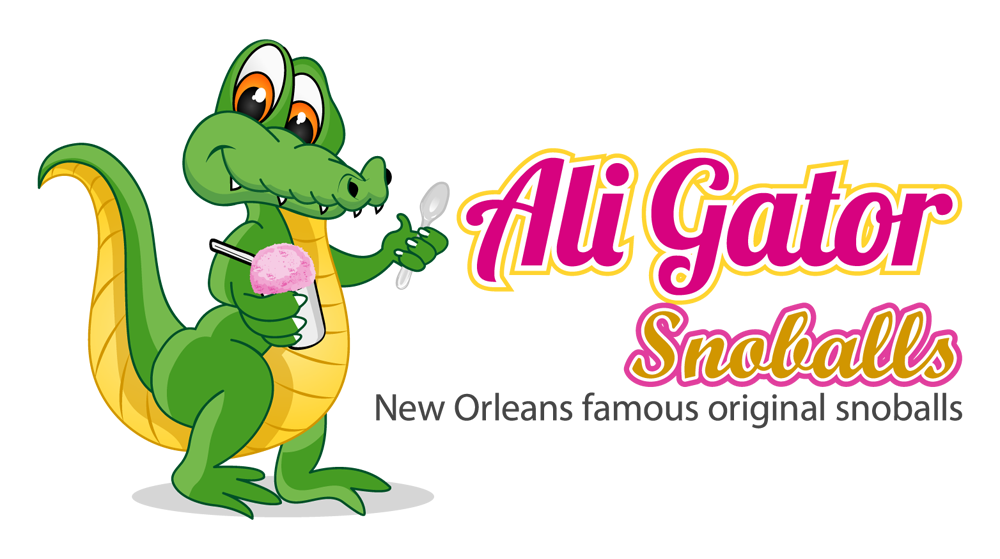 Ali Gator Snoballs & Homemade Ice Cream-several Triangle locations New Orleans style
Sweet Spoons– couple of Triangle locations
FRESH. Local Ice Cream several Triangle locations
CHAPEL HILL
The Yogurt Pump
106 West Franklin St, Chapel Hill
Shaka Shave
102 South Merritt Mill Rd, Chapel Hill
DURHAM
The Parlour
117 Market St Handmade Ice Cream
Frozy
5324 New Hope Commons Dr
Pincho Loco
1918 Perry St – ice cream and popsicles
LocoPops
2618 Hillsborough Rd – Mexican style ice cream
Two Roosters and Goodberry's Frozen Custard (both local chains in the Triangle)
FUQUAY VARINA
Pints Ice Cream & Beer
512 Broad St – ice cream, beer & frozen drinks with alchohol
Sweet Creations Frozen Yogurt
400 Broad St ~ frozen yogurt
GARNER
Waffles & Cream
1155 Timber Dr East, Garner – ice cream shop
Goodberry's Frozen Custard (local chain)
HOLLY SPRINGS
Happy Holly's
527 North Main St – Shakes, ice cream, & shaved ice
Mama Bird's Cookies + Cream (another local chain)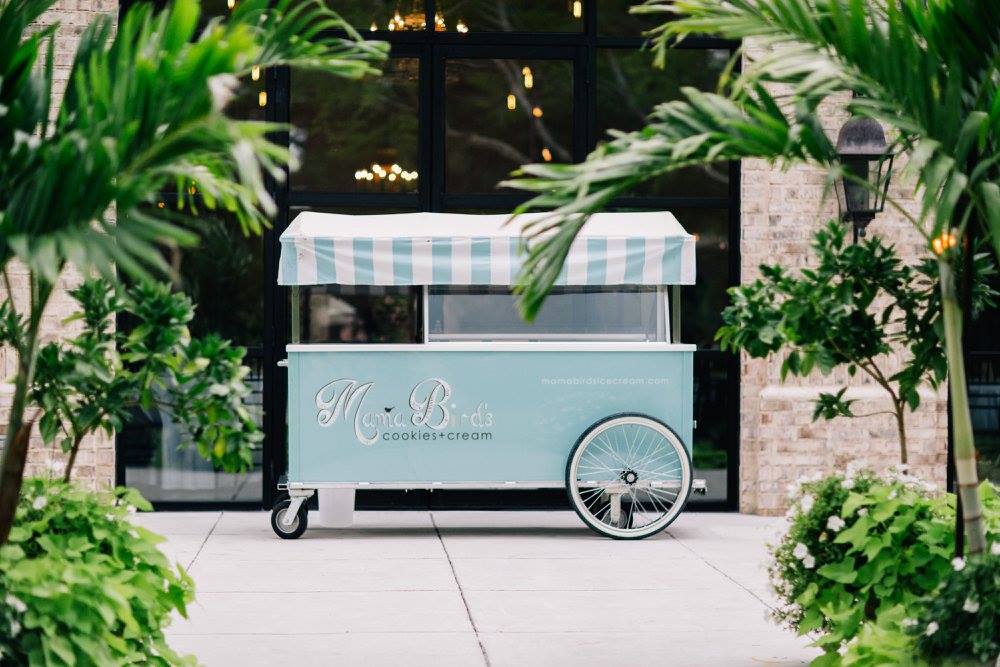 RALEIGH
Treat
305 South Blount St Ice cream & coffee, located in Downtown Raleigh's historic city market.
MIXX Locally owned in the Brier Creek area. Super tast ice cream,Thick and creamy but not overly sweet. Add your own flavors
Howling Cow
NC State had its own dairy and therefor its own dairy products
You can buy the pints at stores …look for the Howling Cow brand. Or if you head to DH Library, Commons Grounds Café at Hunt Library, or Talley Market at Talley Student Center, they will hand-scooped cups & cones, sundaes and milkshakes for you.
Raleigh Rolls
@ Morgan Street Food Hall – 411 West Morgan St so good,especially followng a meal at Morgan St Food Hall.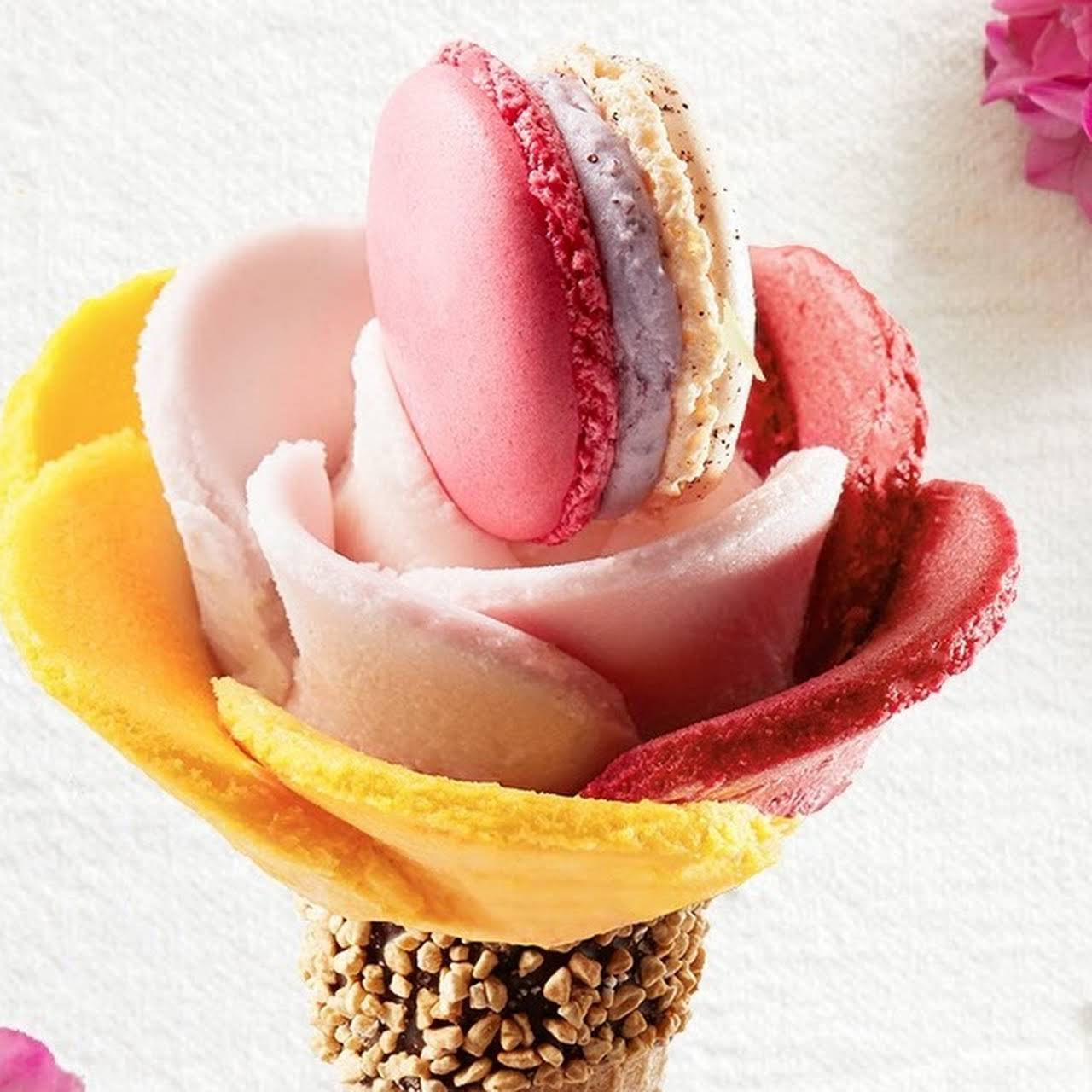 Amorino
137 East Davie St – Artisanal Gelato- see how beautifully they present it!
Homemade Ice Cream
2815 Jones Franklin Rd, Cary
iCool
3001 Hillsborough St, Ste. 120 – Thai rolled ice cream & bubble tea
Mama Bird's Cookies + Cream
Morgan Street Food Hall at 411 West Morgan St, Raleigh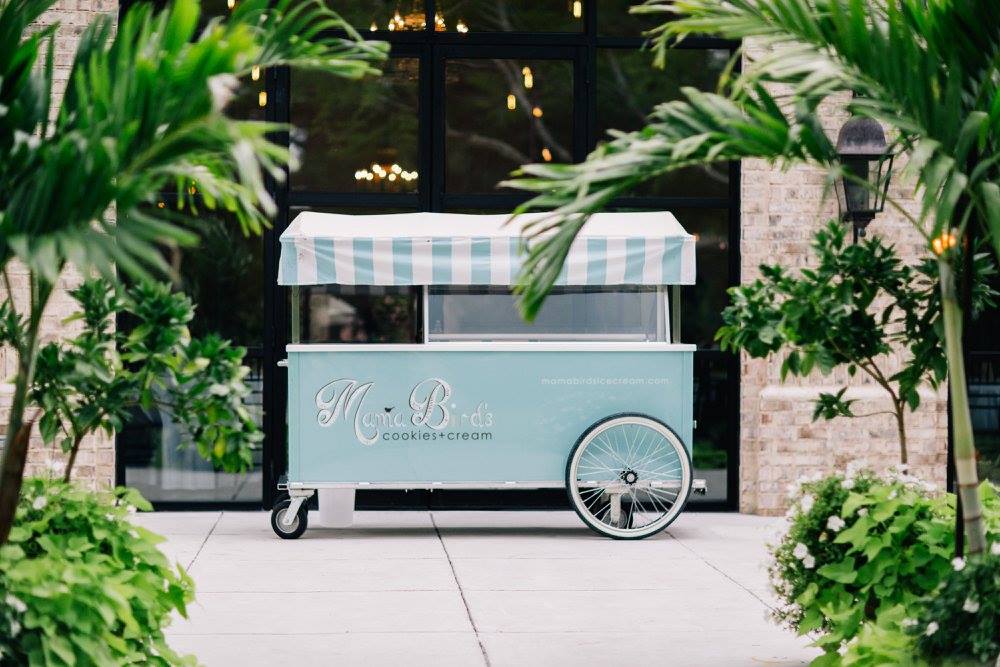 FRESH. Local Ice Cream
No artificial hormones, antibiotics & pesticides, made with fresh, local ingredients
6033 Glenwood Ave

Two Roosters
Locally sourced handmade ice cream, they also have a food truck 7713 Lead Mind Rd in Raleigh
Sweet Spoons
2 Locations ~ Frozen yogurt
10750 Wakefield Commons Dr, Raleigh
772 West Williams St, Apex
WAKE FOREST
Sweetwater Ices
17 East Martin St – Italian ice
Lumpy's Ice Cream
306 East Wait Avenue No preservatives, additives or synthetic hormones plus local ingredients. Mmmm
Dairy Depot
3433 Rogers Rd – ice cream treats and ice cream cakes