I love the holiday season, love getting together with family and friends, driving around and looking at Christmas lights, enjoying too many cookies and goodies and running around to various parties and events.
We pack a lot of living into these next two months of November and December, don't we? Sometimes it feels like a race to get to all the parties etc and catch up with friends. Over the years I have created some survival tips for the holidays so I don't get lost in racing from event to event and don't put on weight and overspend on gifts and actually, breath…. get to enjoy the season.I thought it would be fun to share with you.
So weight…..I really don't eat a lot more during Christmas and Thanksgiving, actually I tend to go on a harder 'diet' during that period of time. And I write down what I am eating…unless of course I have a glass of wine and then forget about any strategies and anything that looks like it might have sugar in it goes into my mouth,lol . I will even that calorie intake out the next day though by working out harder and not eating much.
For getting together with friends. I try to meet up with a lot of friends in January, when we have all 'come down' from the flurry of the holidays. Its nicer, restaurants are easier to get into and no one feels rushed, plus my friends are all on diets because they overate, so we meet for lighter meals 🙂
Shopping for gifts is the challenge for me. I love giving and have a large family. And I want to give unique gifts, something more personal. If you want to go that route, consider giving something you baked, or made, there are easy items to create…tip start now though.
I do give during the years to charities I love…..if you haven't done so….put it on your list..giving to someone in need will make you feel great! I am a fan of the American Red Cross, ,animal shelters and homeless children.
Ok for shopping, seems everyone, not just the government wants a piece of your $$. So here are a few companies that can help keep money in your pocket.
RetailMeNot When you are checking out of say- Michaels, Walmart, Macy's, Kohls, BestBuy etc, check to see if there is a coupon for an additional amount off. Its really a great app.You'll be thanking me on this one, lol
Poshmart its a kind of on line resale of clothes, purses etc. You can find new here too. You can also sell your stuff. So sell some things you don't use to buy something for someone else
Hope this helps you keep the jingle in your walk and the jangle in your pocket.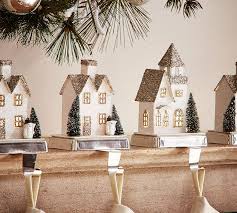 And if a new home is on your list-call me-not Santa, I will reach out to him and you to see if we can arrange to have that added to your 'stocking'
~Sharon .
919.561.0411