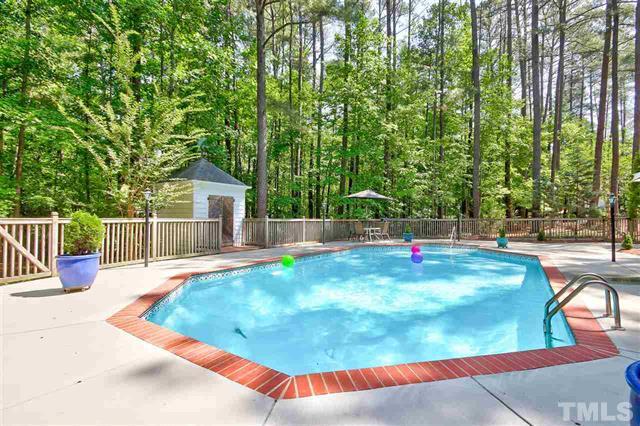 With summer here, and this heat, local water parks and pools are super popular for obvious reasons. I have repeatedly asked for one in my office, ha!
More parks and city centers across the country have these wonderful play areas set up, a welcome relief during the hot humid days of summer. Grab a towel, some waterproof sunscreen and the kids and lets get going
One of my favorite memories when my son was younger were the days he and I and his friends and my friends spent by the pool. We would packing a lunch, lots of sunscreen and head to the pool
Here are some places you can go to to build your own summer fun:
Cary
Jack Smith Park has a sprayground.Open Daily 10 a.m. to 8 p.m. 9725 Penny Road. Info: https://bit.ly/2rseQT2
Bond Park…..don't forget Bond Park, Jordan Lake and Falls Lake for lake swimming
Cary's Kids Together Playground just started spraying water at Marla Dorrel Park, 113 Thurston Drive. kidstogethercary.org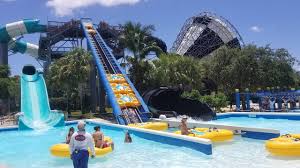 Chapel Hill
Chapel Hill with three public pools — A.D. Clark Outdoor Pool at Hargraves Center, 216 N. Roberston St., Chapel Hill. Day passes are $1.25 to $5 for residents with higher admission for non-residents. Info: https://bit.ly/2BeXEUI
Durham
Durham operates about 4 Spraygrounds and about 5 public pools. East End Park, the Edison Johnson Recreation Center in Rock Quarry Park, another one in Forest Hills Park those two are free and open 7 days a week. There there is Hillside Park sprayground , open during pool hours, Click here for more information. https://bit.ly/2M1ACqd
One of my favorites where I used to take my son when he was younger is the Durham Museum of Life and Science "Into the Mist," is a series of landscapes with mist generators to cool you off as you check out the exhibits. Generally their hours are 10 a.m. to 5 p.m. daily at 433 W. Murray Ave., https://bit.ly/2lg7qjN
Down to Fuquay-Varina to see what the splash is going on there. Splash pad opens from 10 a.m. to 7 p.m. each day. Residents, you get to go in for Free…. call in advance to get your card though. 900 S. Main St.https://bit.ly/2t83upr
Raleigh
Raleigh has a number of pools- we love the Buffaloe Road Aquatic Center because of the waterslides, their very lazy river-lol, there is even a vortex, and water basketball and volleyball.
Raleigh also has some cool (pardon the pun) spraygrounds and splash pads , like Millbrook Pool, the Lake Johnson Pool and the Ridge Road Pool
Frankie's Amusement Park -has taken it to the next level with bumper cars on water, there is even a water cannon. Admission 11190 Fun Park Drive. Info: https://bit.ly/2JR0Pex
Wake Forest
If you are in Wake Forest, head over to Taylor Street Park's sprayground which is free and open daily from 10 a.m. to 8 p.m. near the Alston-Massenburg Center, 416 N. Taylor St. https://bit.ly/2MzfOr0
▪ Water slides will be in place once they open Holding Park Aquatic Center at 133 W. Owen Ave. Should open by August, hopefully
And Nearby
In Youngsville you have theHill Ridge Farms Amusement Park with it's splash pad and a water slide, there is also gemstone panning, hay and train rides, along with a petting zoo. Cost is $8, which includes the water features. 703 Tarboro Road, Youngsville. Plus you may need more $'s for food, drinks etc https://bit.ly/2yjMzFq
Creedmore offers up a water zone, slip n slide, sprinklers and water guns at the Three Bears Acres amusement park There is an admission fee, call in advance. 711 Beaver Dam Road, Creedmoor. https://bit.ly/2JWdbBh
Where ever you spend your summer, I hope its a fun and cool one with wonderful memories with family and friends. Don't forget the ice-cream!
~Sharon