2018 – right around the corner.
Many of us start that 'to do' list mid December, however why not take a few hours off, somewhere quiet and think about what you would like to do in 2018, re-set, re think your life and consider setting one goal only. Remember Life is about experiences, what do you want this coming year? News Year's Resolutions don't need to begin January 1.
Consider these to following items to close out this year.
Spend Your Flexible Spending Acct
If you have this, remember to spend your money in your Flexible Spending Account, because it will expire by the end of the month. Look into seeing if you can file an extension if you haven't used up all your FSA dollars,
Credit Report
Check your credit on AnnualCreditReport.com. Especially after the huge credit breach fiasco this past year.
Start Prepping Your Taxes Now
I know, we all dislike it and we all believe there must be an easier way…..there is, be organized through the year, lol, but most of us aren't, life happens….so start getting it together now. My CPA has me file each months receipts in a mini folder so they are filed by month….makes it super easy at the end of the year.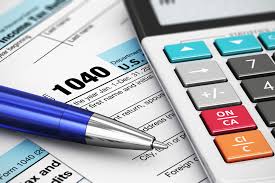 Donations- Now is the time
If you havent already done so, take a moment to identify who or what you would like to help financially before year end. Additonaly you can clean out those closets, give to the Salvation Army, VA etc.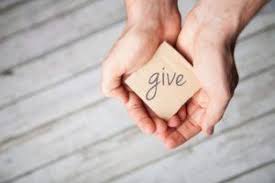 Retirement Contributions
Talk with your CPA or Financial Advisor or if you do your own taxes, figure out how much you can contribute. You might be able to sneak in extra contributions before the year is over. If you haven't contributed enough to your 401(k) to receive the full employer match and you have some extra cash, change your contribution amount before you get your last paychecks of the year. If you have IRA accounts, make sure you've contributed as much as possible
Winter Clean Up in and out of your Home
Start the New Year with sparkle by cleaning out closets, and giving your home a wickedly thorough cleaning. Get rid of the clutter. Clean windows, wash drapes, duvets, pillow cases, wipe baseboards, and clean fan blades, behind the toilet , ovens…you know, all those places you don't get to on a regular basis…and your cleaning person (if you have one) doesn't do.
Toss stored items- I believe if you are storing it, you don't need it. If you have not laid eyes on it or played with it, for 6-8 months then pack it up and donate it or toss it. Pretend you are making a huge move and you don't want to move stuff you don't use. Think like a minimalist.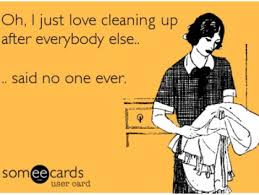 Write to Your Friends and Family
The holidays are a great time to reconnect with people you may have lost touch with except on Facebook. I have a friend who several times a year, writes me a letter, mails it….I love it….as I go through all my bills and the rest of the 'blah blah' mail, her letter is a joy to receive (thank you Carrie)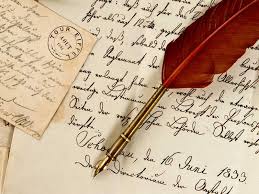 Free Up Data Space……I love this one
Don't be a 'pack rat in life with 'things' and unhoard your 'electronic things' as well, which means, delete old emails. Be careful, if you are in business you may need those emails (for taxes etc) , so put them on a jump drive, just in case.
Toss old documents you don't need anymore or scan them, put them on that jump drive too.
So this year, I went through all the old photos of my son, he is an only child and I had a bazillion of the same type of pictures. Honestly, if I am no longer around, he probably doesnt want to look at photo after photo of himself, he wants to see pics of his family. So toss as much as you can or if you can't do that….just scan them and get rid of the paper.
Complete That 'Thing' You quietly Told Yourself Last New Years, You Would Do…. But Never Got Around To
Even if its reading a book, or divorcing or whatever…..you are the only person who is responsibile for you. This is your journey, and you don't want to end your life with regret, so do 'that thing'
Love yourself.
Now Set Your New Year's Goals
Make it simple, and write a note to your 'self' explaining why its important to you to achieve it. Write a letter to yourself and mail it, open it in June….Set reminders in your calender if you have to, and set a time when that goal will be done. Don't wait for January 1 to start that goal. Start it now. Give yourself a headstart. And love yourself…..no one can do that better than you!