You guessed it, North Carolina is on this list (why would I write a blog unless it had something to do with North Carolina,lol)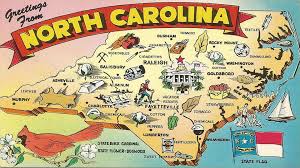 Once again, this state of North Carolina makes 'the list' According to Lending Tree, who analyzed purchase requests from Oct 2016 to Oct 2017, the following are the most popular 'move to' destinations. Florida, South Carolina, Delaware (brrrrr),Georgia and North Carolina.
Interestingly stats…..about 9 percent of those requests were Florida, which made it the top choice. Buyers moving from New York, Connecticut, New Jersey, Maine, Alabama, Georgia, and Michigan opted for sunny days (and nights) in Florida with approximately 23 percent of buyers submitting lender requests for the Sunshine State.
Buyers are attracted to the warmer climates, lower cost of living, better job markets, economic growth, and affordable home prices.
According to Glassdoor.com, Raleigh has one of the best job markets and job satisfaction rates.
FYI-When they say Raleigh, they really mean the Triangle area, including Cary, Durham, Chapel Hill, Wake Forest, Apex etc. According to Realtor.com Raleigh is also a city where millennia's are flocking to because of job growth, and house prices.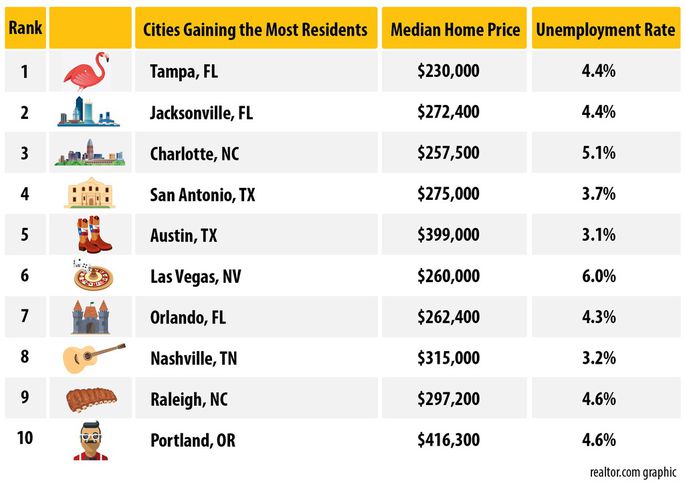 The least popular states, were South Dakota, California, Minnesota, North Dakota and Hawaii. California and Hawaii because of the high cost of living, the other states because of their sluggish economic growth. New York state is also have challenges, people are leaving there and New Jersey because of the high cost of living, jobs and snow. New Yorkers are moving to Florida and the Carolina's.
Ready to buy a home? Call me- Sharon Lewis, 919 561 0411 and Let's Get You Moving!
Keller Williams Realty