Why Would You Hire Someone Without Experience?
Would you hire an attorney who just got their license, or a Doctor, Accountant, Financial Advisor, even a cleaning person. Probably not, and why? Because you know experience counts.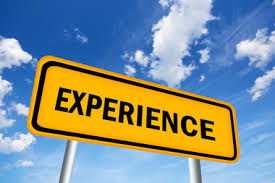 Its so strange though, I meet buyers who have had terrible experiences with their last agent and when I ask them how did them meet that agent, they tell me they found their last agent because that person was a family friend, who 'just' got their license' or they met the agent at an Open House or it was the agent who answered the phone at a real estate firm. I meet people who tell me they hired their first agent because that person's children played with their children or their mother's friend from bookclub just got her license and seemed 'nice enough'.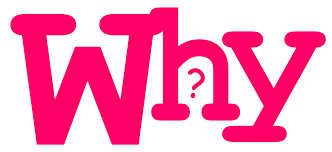 We are talking about you spending hundreds of thousands of dollars…..hiring an agent because they are your age, or a friend or friend of a friend is not the way to go. Hire an agent who is a local expert, knows the quirks of the area and homes. Knows what new highways/ roads/ communities etc are being put in, where air traffic flies, knows if that community is known for Chinese drywall, or has pipes that fail or wiring that could be a problem etc. There are hundreds of items that can go wrong with a home purchase or be wrong and even though an experienced agent is not a home inspector etc, most experienced agents like me, have the good sense and knonwledge to know if a home doesn't feel right or we see signs of things that might be problematic, because we / I have literally seen, hundreds of homes in our career, been on many, many home inspections, spent time with contractors, roofers, plumbers, septic inspectors, pest inspectors, gone to classes and so on……experience is super important when hiring a Realtor to represent you on your home purchase.

Reviews Look at the agents reviews….on a site like Zillow, Yelp, look for a lot, not a few.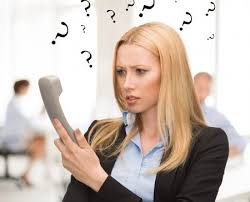 ONE…..You will find that newer agents will be the ones at the reception desk at some firms….because when a buyer or seller calls looking for answers about a property, the agent can 'snag' them, lol. Many times a newer agent will also babysit an Open Houses hoping they can find a cleint that way. You want someone with a LOT more experience than that!

TWO-Negotiating on Your Behalf…..and Knowing How
It can be very emotional and stressful purchasing a home, a lot goes on in a short period of time (average 45 days) There can be a lot of 'hot' emotions involved. I have worked with agents who have gotten so aggressive, that I have resorted to handing their calls to my assistant and working solely in email form (no texts) in order to keep the process moving forward on behalf of my clients. I think agents acting like that are disgusting. Truly,we are here to represent the seller and buyer, what we (the Realtor) 'feels' is irrelevant to the process. So all you agents who read my blogs, keep your emotions in check.
THREE Sellers want the same thing that buyers do, to sell their home to you and move on in life. What sellers don't want is a long laundry list of items to repair. Our contracts state that the home is being sold in AS IS condition. The seller is not obligated to do repairs, however in many cases they will repair some items, not all.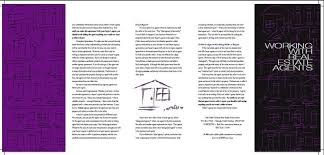 FOUR A brochure called Working With Real Estate Agents is supposed to be showen to you at the 'first substantial meeting'. That 'meeting' could be as simple as conversation over the phone or in person at an Open House…. it needs to be shown to your by the agent or you need to be aware of it…if not….run/walk away. Call or email me, I would be happy to send it to you.
FIVE Get a buyer's consultation, reason being, its really challenging to know what your needs are 'on the fly'. Don't turn that meeting down, it can save you a lot of time. We won't work with someone who can't come in for a consulation, we don't think they are serious. Your attorney, CPA, Doctor all ask for a consulation, so do we. We have to know what our clients are looking for in order to give our best.


SIX
Nothing worse than having a client trying to read and understand our contracts at the last minute. We send our Sample Contracts out in advance and ask you to please take time to read them and ask questions. We even go over them during our consulations if the buyer has time. Take time to read them.
SEVEN "Due Diligence What"?
The Realtor Association and NC Bar Association introduced a critical part of its Offer to Purchase contract in the downturn in the market. It's called the Due Diligence period and you have to put money $$$$ down for it. If you walk away from the transaction during the Due Diligence period for any or no reason, the seller gets to keep those funds. If however, you purchase the home, you are credited with those funds. Which is another reason, an experienced agent from the start is helpful. I have a list of items that need to have responses from the sellers or listing agent in advance of submitting an offer and giving the sellers that Due Diligence money.
EIGHT- Be Ready
Buyers – Before you meet with us talk to a lender and make sure you are qualified to purchase.
Sellers, lets be ready to make this as smooth a transition as possible. Yes, your home does need updates if we recommend them to you. We aren't there working for the painting company, we have your best interests at heart.
NINE
Here's the thing, I don't know your business, and I would rely on your to walk / talk me through details I needed to know, if I usee your services. And….even if you have sold or purchased homes in the past, no two home sales or purchases are the same. After all the transactions I have worked on, I can tell you thats my truth. You don't know my business no matter how much stuff you read on the internet. My job is to guide you to the best of my ability through your transaction(s) and give you the benefit of my experience and years in this industry. And I take that 'job' very seriously. If I don't know the answer, I will research and get it for you.
TEN
If you are a buyer, I want you to know I understand when your criteria for a home changes. However you need to let me know, that you are looking for a smaller lot now or a different part of the area.
A Few More Sentences…………
Whats Important When Selling or Buying a Home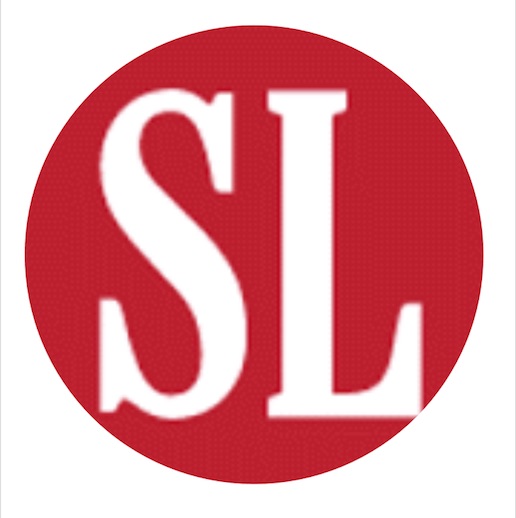 At Sharon Lewis Homes, we have seen and shown thousands of homes. In my spare time, I am online, looking at homes, in the Triangle area of North Carolina, on the Coast and in other states and countries. I love homes, love the process of Real Estate and love, love my clients! Its means a lot to me when my clients leave a positive review or invite me into their family gatherings or out to dinner etc.
I have never seen a perfect home, even the new homes have challenges, too small a backyard, not a big enough closet, too small a kitchen,wrong counter colors, too big a kitchen, and son on.
You make the home perfect. A home is like life…it takes time to figure it out and get it feeling balanced.
~Sharon
About Sharon Lewis
Sharon is a Top Agent in this area and has ranked in the Top 3% for Keller Williams in the nation, Top 1% in the area.

She is passionate about what she does and her clients.
Jan 2018