Thinking of moving here or just moved to this area, welcome.
There is so much to do in the area plus in under 5 hours you can get to some pretty great cities and towns, like Washington DC, Savannah, Charleston and Charlotte. (Disney, Florida is a 9 hour drive 🙂

We love this area because its a few hours to get to the mountains or the ocean and so much to do in between.
And if you like/ love to eat, you are in the right place, there is some pretty serious barbecue going on here plus some inventive restaurants. Durham was named the 'Foodiest Town in the South' by Southern Living Magazine. Barbecue, try Ed Mitchell's The Pit, Danny's Barbecue or Angus Barn for some finger lickin' food . I like the Turkey Lounge at Angus Barn, its more intimate. So NC has two different types of barbecue, eastern barbecue and western – or Lexington-style, as it's sometimes called – ketchup is commonly added to the sauce of western barbecue…its more complicated than my writing and there have been many debates about it…just enjoy it with a cool glass of sweet tea and let them figure out which one is the best.
Foodies, some of my most fun nights were spent at cooking classes, try Capri Flavor in Cary, Southern Seasons in Chapel Hill, Wisk etc.Its like theater with wine!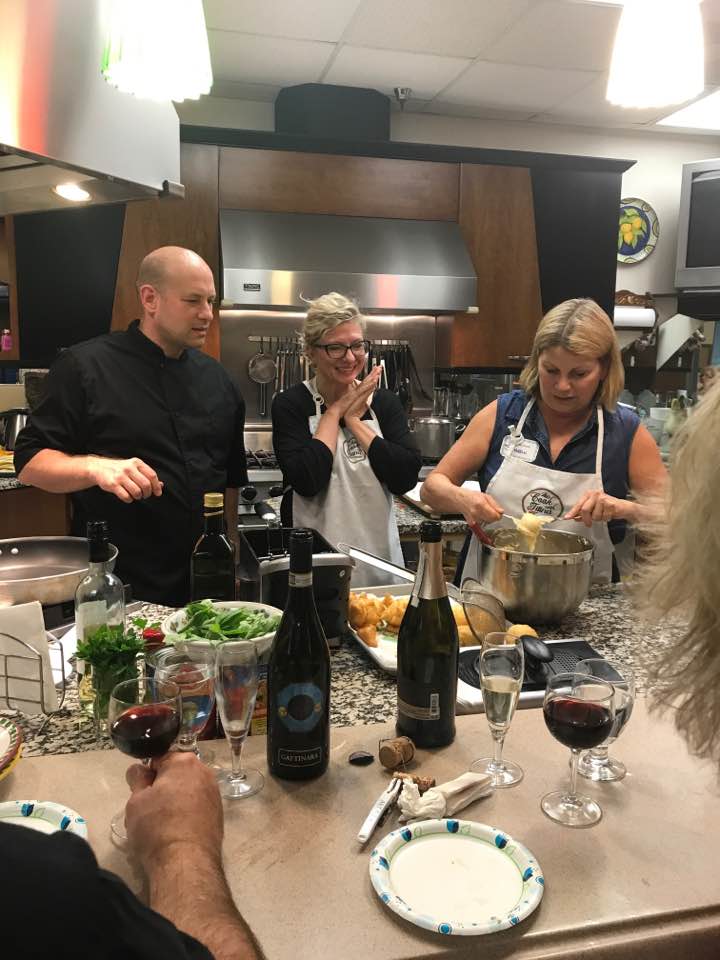 If you have just moved here and want to meet people, I suggest you join a club, whether it is The Junior League, or a Wine Tasting Group or running group, its an easy way to create friendships. Donate your time. If you have children, they tend to open those doors quicker because of the activities they're involved in. If your community has a clubhouse and/or pool, tennis, join in. And don't forget most communities now have Facebook pages, ask your neighbors.
I suggest getting out, try to go to the State Farmer's Market or the Saturday Farmer's Market, almost all the towns in this area have at least one if not more. Oh and try the Art Museum, its free to get in, and they have a pretty great collection. First Friday, downtown Raleigh is too fun, all the art galleries are open, there's entertainment and free bus rides to get you around. Cary, Apex, Durham, Chapel Hill have a version of First Friday, look it up.
Get a dog! They are one of the easiest ways to meet neighbors- ….but dogs are a lot like children so be ready to take care of them. And walking them will introduce you to your community.
Venture farther out to hit the hiking trails….like Joyce Kilmer Memorial Forest to see 400-year-old towering trees, or the Tanawha Trail at Blue Ridge Parkway Milepost 304, my personal favorite is Grandfather Mountain -fyi- The Last of the Mohicans was filmed there at the waterfall, there is also the Great Smoky Mountains National Park or Hanging Rock….there's a lot more…these are just a few.
My website has a ton of things to do and see, check it out or email me, I would be happy to make some suggestions. Here is more for you to explore as well. Let me know how I can help!
After all, life is meant to be lived…so get out there and live it.
~Sharon