If you are truly serious about getting top dollar for your home, stop thinking " the buyer can do it" Unless you are in a strong Sellers Market, the buyer won't want to do it. Todays buyer is busy…they want to move in and do small items….here are some tips to get your home ready to sell for Top Dollar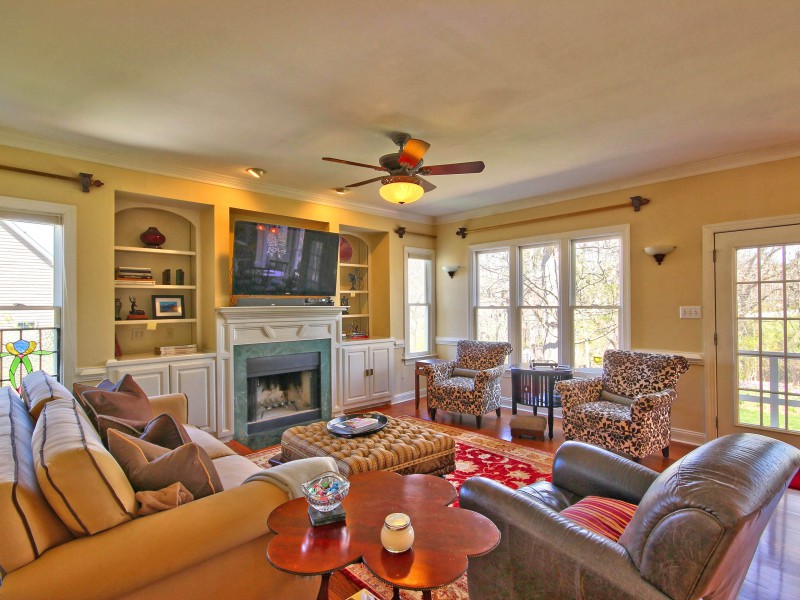 Getting ready for the spring market, you have time to spend some money to fix up your home. The basics, fresh paint, new carpet, hardwoods refinished.
"When I list a home, my clients generally do not want to spend any money to sell. They are hoping for top dollar without the home being in top shape. Its a challenge to get them to see the home through 'fresh eyes'" said Sharon Lewis, Executive Broker with Sharon Lewis Homes (Kw Realty,Cary) "As an experienced agent working, when I am working with a buyer, I will often help assess the amount of money my buyer clients might spend on a home to make it into their 'dream home' and relay that information to them when they are looking at homes."
So Sellers, to get proactive, prior to a buyer stepping into your home, your home needs to be like a 'first date' All prettied up with its best foot forward. What we don't want to see a Seller do, is waste money on items that are not important.
Here are some of my top recommendations for making sure your house is market ready.
1. PAINT – The quick fix. There is nothing easier than to get a home feeling 'fresh and new' than a coat of paint. Go with the neutrals, off white, white, cream, grays. I am SO into whites lately.
2. FLOORS Unless your hardwoods are severely scuffed, try buffing the floors -yes,a simple wax and polish. You can hire a handyman or try doing it yourself (start in a small area to see how it looks first)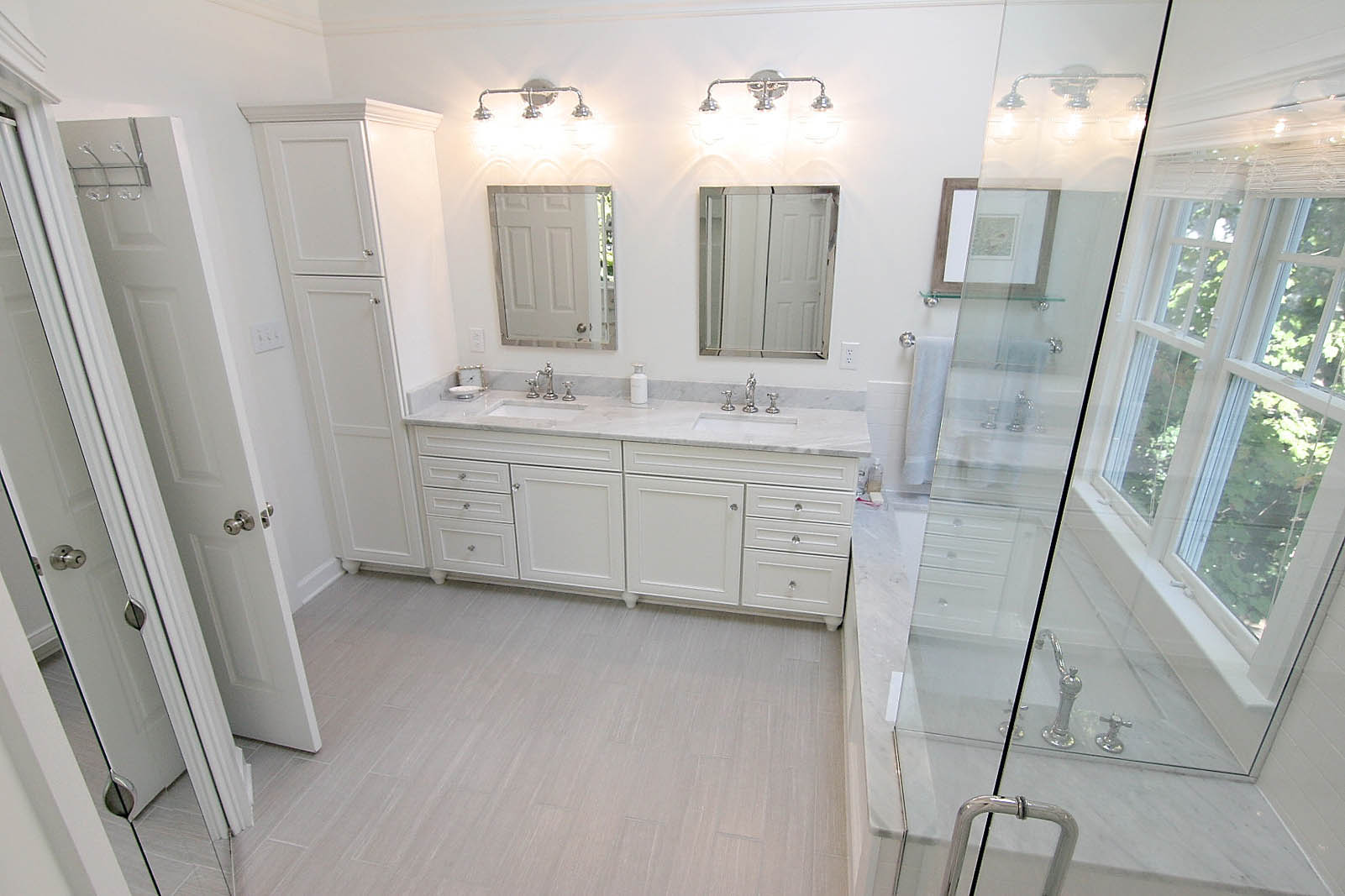 3. PAY ATTENTION TO THE MASTER BATHROOM This and the kitchen are the 'take homes' for a buyer….the rooms that impact. So update it, including small things like re-caulking. Add a new faucet, if the tub is old, replace it or have it refinished come in. You can even have the wall tiles reglazed. Remember you are not decorating, you are staging. Ask your Realtor or hire a stager.
4.THE KITCHEN I think this is the most important room in the house and will impact the sale-big time! You can change the look of your kitchen without a complete overhaul. For the cabinets, have a professional come in and paint them and then add new hardware. Check out the big box stores, they sell peel-and-stick backsplash tiles -easy to put up and the look good.
Don't Decorate to suit your taste….go neutral..I have seen sellers get their homes ready to sell by choosing what they like….and it was money poorly spent.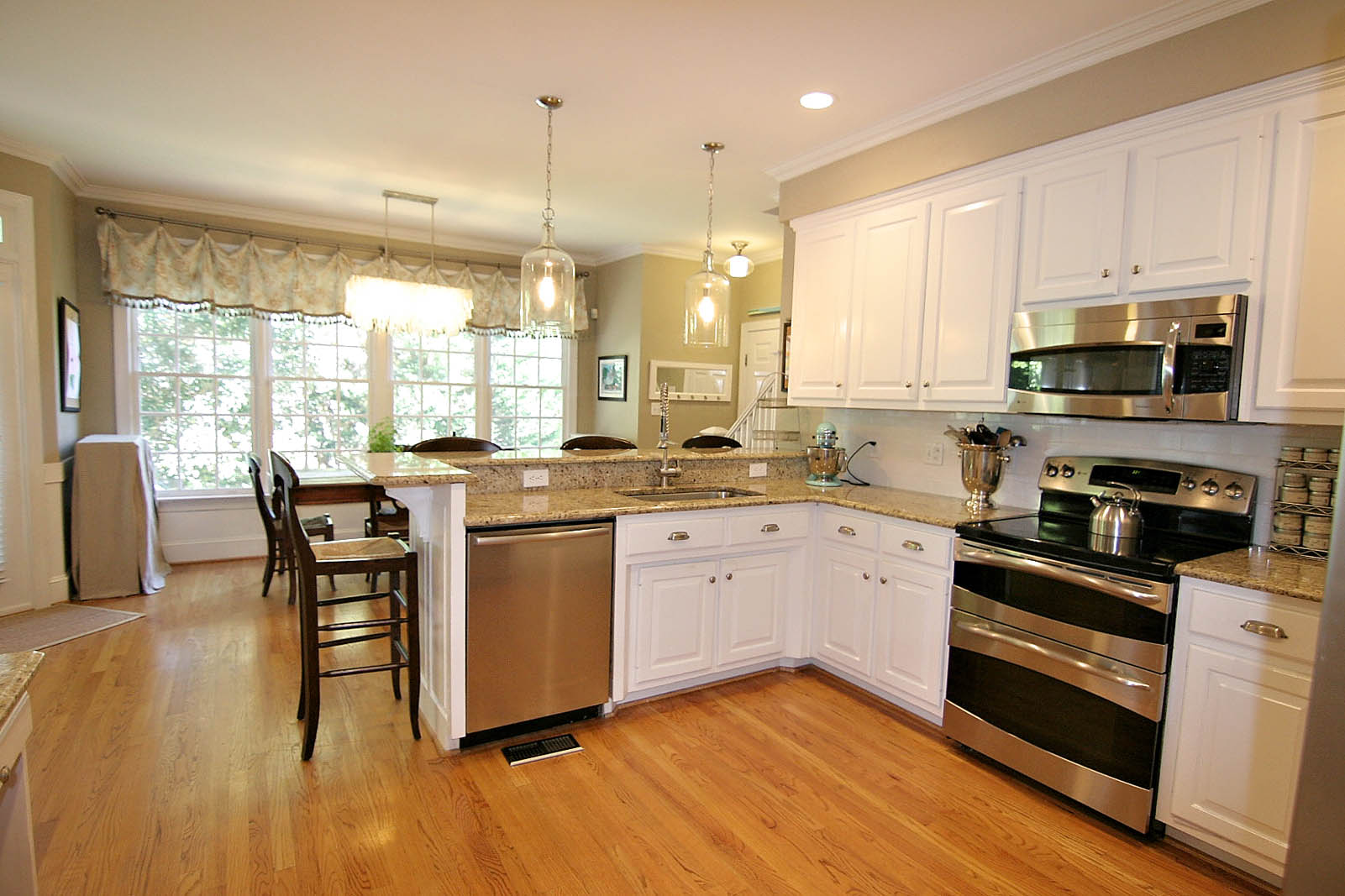 Laminate Counters languishing in your kitchen, replace them. If you can't afford granite or quartz, try the new laminates-they are making some great looking laminates counters that look like granite. Then apply an epoxy finish (get a professional to do this) and those counters can look very close to a granite finish. New appliances help freshen things up too. Look around for sales and/or packaging three or four appliances together in a sale. Shop around.
5. STASH IT, PACK IT – Here's the thing, you ARE moving, you WILL have to pack, so get it done in advance, its a win win for you, packing and getting your home ready to sell. Put your stuff in (clearly marked) boxes, store those boxes in the garage or attic or storage unit. Please take down the 'granny curtains' – . If you love that look, its a perfect time to take them down prior to the painters coming, who can then patch the holes and you can take them to your next house. Pack away seasonal clothes, clean off the kitchen counters, wipe down blinds and windows and sills, get rid of most personal photos (ask your Realtor which ones to keep). In bathrooms use a basket to store your dailies, like toothbrushes, razors, etc. Clean out the linen closet and tidy up the other closets. Its a great time to purge.Go for it!
6. SPARKLE! If you can, hire professionals to come in and clean, they see your home through 'fresh eyes' Have the carpets professionally cleaned too. If you don't want to hire professionals, here's a short list- wash the windows inside and out, take down screens and store them (light comes through better without screens) Change your air filters and vacuum. Don't forget to clean your oven! Wipe down all cabinets, counters, doors, blinds, window sills, and air-returns as well. Clean the lights- replace bulbs before the photographer gets there and wipe down fan blades, nothing worse than seeing a build up of gunk.
7. FIRST IMPRESSIONS- Theexterior of the home, clean the cobwebs, add a fresh coat of paint to the front door, and railings, sweep the sidewalks. Add some fresh mulch, trim the bushes and if its spring, summer or fall, add some fresh flowers.